Step 1.
Create a new account for the owner.
Use your Gmail address with a '+list' so you can use your email address for multiple accounts, like:
[email protected] (Example jane+listRupert@gmail.com)
Second account:
[email protected] (Example jane+listPaul@gmail.com)
Remember to also activate each account via the link in the email we sent you.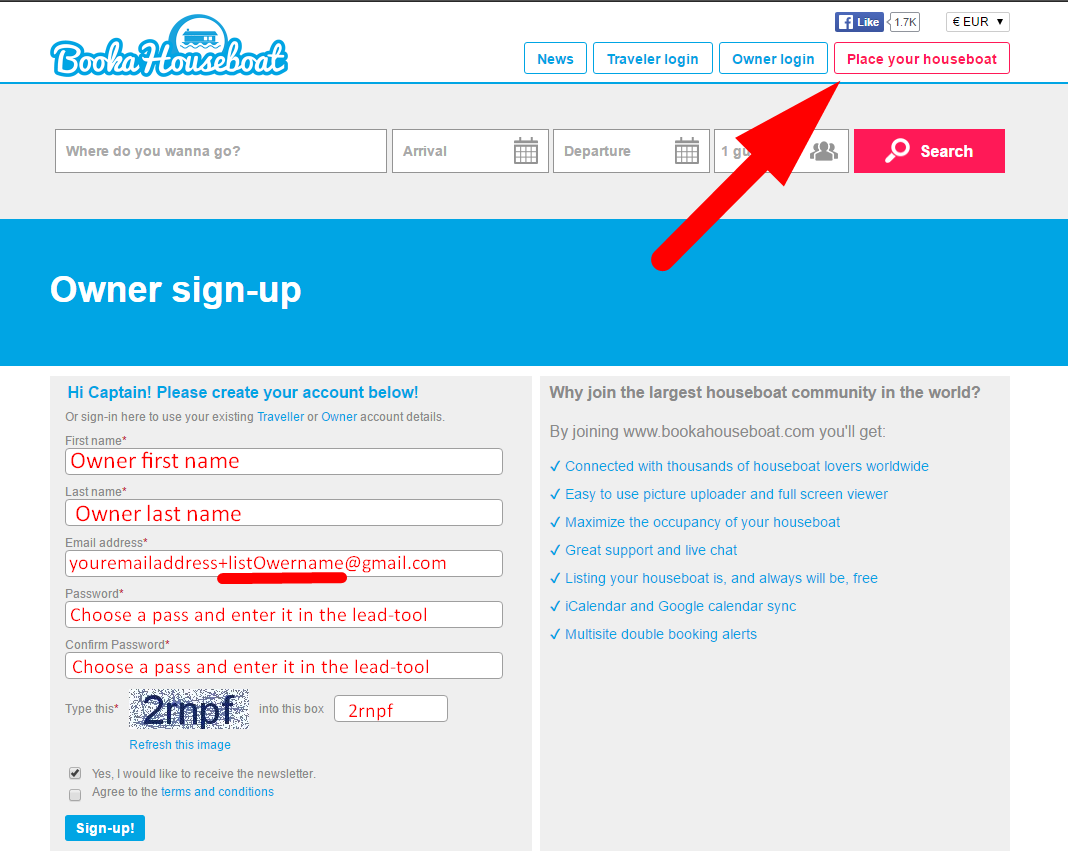 Step 2.
Add the new property and fill in all it's details correctly.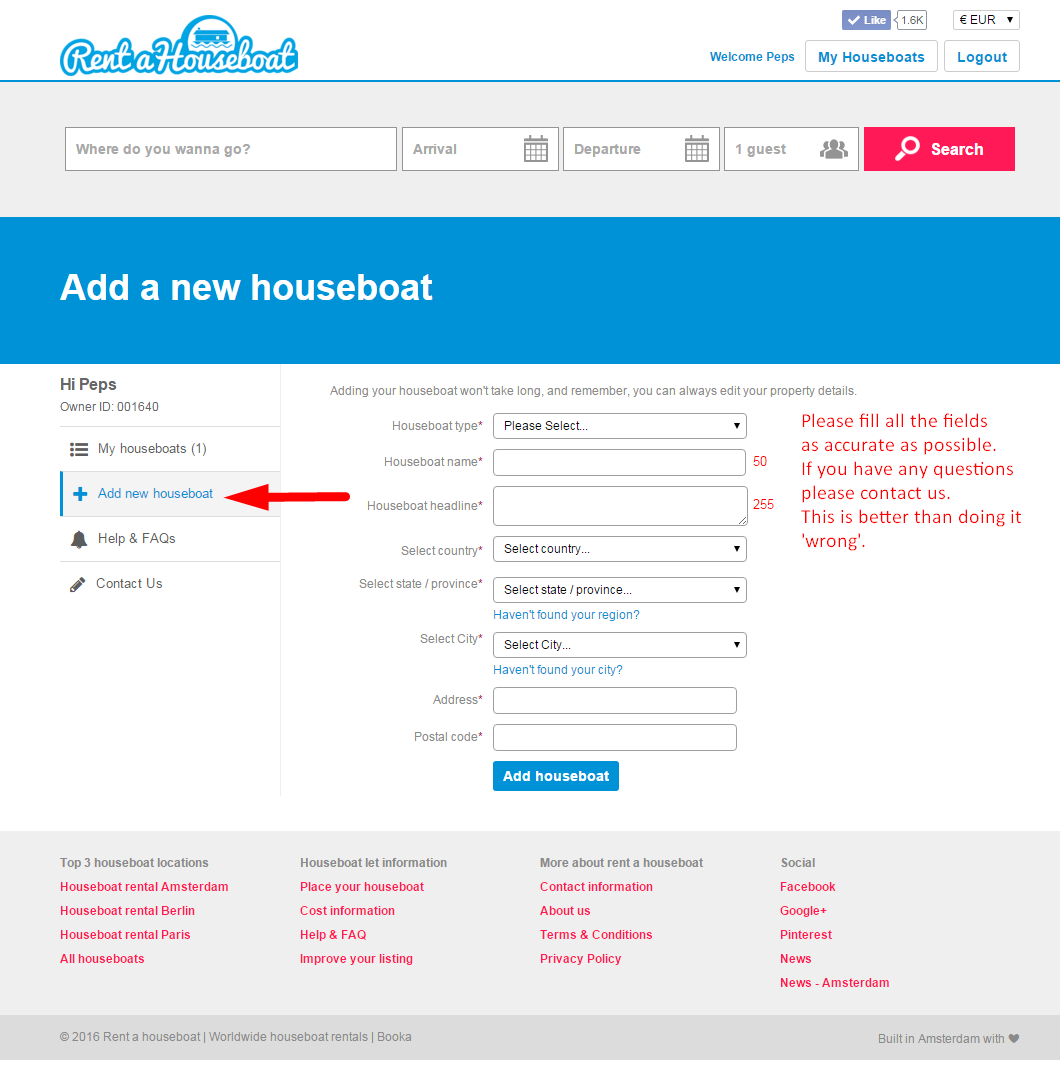 Step 3.
Fill all the fields below each of the 5 tabs.
Give the property an original name and enter it's original name in the 'Original name' form field.
Once you've filled all the fields, you can just press "Add new houseboat" to list more properties if needed.